TAF
RailData is strongly involved in implementation of the TSI TAF (technical specification for interoperability relating to the telematics applications for freight subsystem of the rail system in the European Union). RailData also actively participates in the change process proposing several change requests for related functions. RailData helps its members to fulfil specific obligations of TSI TAF, which is EU law.                                                                            
TSI TAF has been published in the Official Journal (OJ) of the EU as  Commission regulation No 1305/2014 of 11 December 2014 in all official EU members languages. English version of the text can be downloaded as PDF file here.
Other related information can be found on the TAF TSI section of the Europen Union Agency for Railways (ERA) website. It includes also TAF TSI Technical Documents (TD´s) and Data Catalogue. At the ERA website you can see also TSI TAF Masterplan, which is the basic schedule for TAF implementation at European railway undertakings, infrastructure managers, wagon keepers and other involved railway sector players.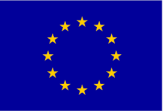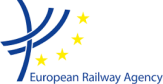 The TAF TSI implementation means a new challenge and RAILDATA is fully ready to take it up. As already mentioned RailData uses the Common Interface for data exchange with RNE. RailData was actively involved in consolidation of the last TAF TSI version preparing own change requests in line with the business needs of the members. The aim is to ensure the full compatibility with TAF TSI for RailData members using the synergy of the group and reasonable costs savings. The RailData products allow data exchange in TAF TSI compatible format.RailData contributes to a preparation and a decision making process within the Joint Sector Group (JSG).
RailData
is an observer within the TAF-TSI Steering Committee since February 2014.
supports JSG for RU-RU data exchange issues.
is represented by its board and experts within JSG and JSG SMO meetings.
prepares change requests for the TAF-TSI concerning RU-RU communication.